Full control over the fish plant,
from anywhere
Sterner Automation is an advanced control and monitoring system developed for the aquaculture industry. The system is designed to meet the highest requirements and connects Operational Technology (OT) with the Internet of Things (IoT).
With Sterner Automation, you have a full overview of the fish plant, and you can adjust key parameters such as oxygen, CO2, temperature, light and much more from either the control rooms or from mobile devices. This distant intelligence system makes it possible not to disturb the fish more than necessary. The system will give a notification if something deviates from the standard put in your facility, you may actually monitor and operate the farm at home on the sofa.
The system is very user-friendly and logical, and all kinds of systems, such as feed systems, sludge treatment, pumps, flowmeters and biogas production can be integrated. The system is built on open standards and can be delivered to existing facilities as well as in new ones.
Feel free to contact us if you want to know more about Sterner Automation.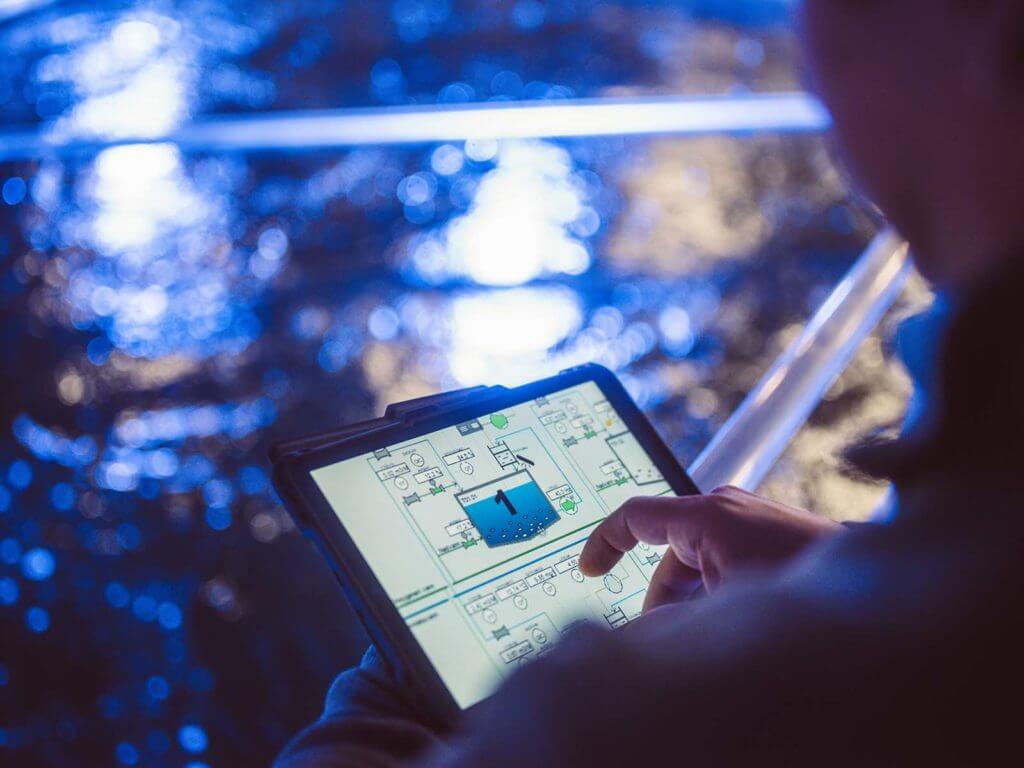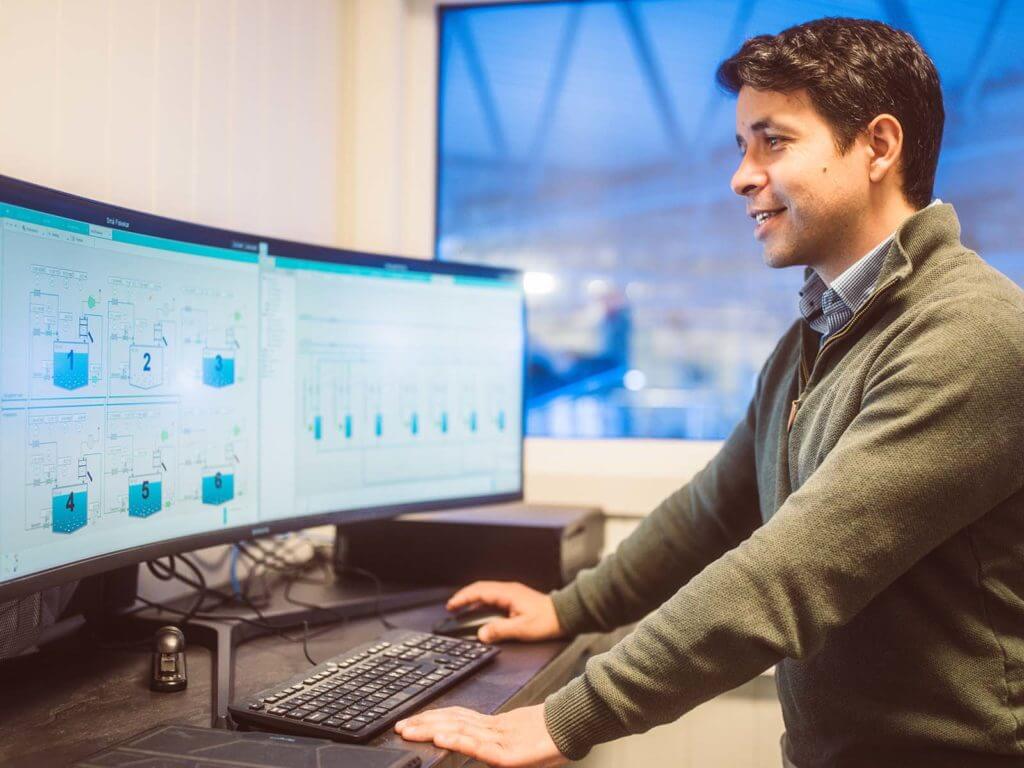 Sterner Automation protects the
plants against hacking
Today's digital threats are more severe and numerous than ever. As an increasing number of industrial plants are run by automation systems, there is an unfortunate increase in cyberattacks on these facilities. An attack of this kind can be fatal to a fish farm, and it is therefore crucial that the system is secured against hacking and demolition of data.
We have placed great emphasis on data security in our automation system, so that your facility is protected, and at the same time always accessible from any platform.
Our holistic approach with regard to cyber security means that we design the IT infrastructure in the most secure way.
Take advantage of the ultimate security approach for your external connectivity solution, a live security solution that is continually enhanced for an evolving security landscape.
Please contact us for further information.