Water quality is the key to success in aquaculture, and by choosing the correct water treatment, you may increase the production capacity of the plant significantly. When the water quality is optimal, the fish stay in good health and production can be maximised accordingly.
For more than 30 years, Sterner has specialized in fabricating solutions for improving water quality, and Sterner has developed several unique products that ensure the right water quality for fish.
CO2 removal from water is crucial for maintaining a water quality that fish need to thrive. Our in-house developed CO2 degassers have made it possible for many hatcheries to increase production without increasing the water consumption.
Our unique CO2 degassers holds a media that is not prone to growth by biofilm. This ensures optimal water quality and fish welfare. The degassers are easy to operate and require little maintenance.
Supersaturation of gases is a well-known problem in aquaculture, and is usually caused by water heating, pressure increases, pumps that suck false air or other factors. Sterner's vacuum aerators are designed to alleviate supersaturation. Sterner makes the degassers in standard sizes in maintenance-friendly materials.
Our project engineers will assist in customising solutions tailored to your requirements.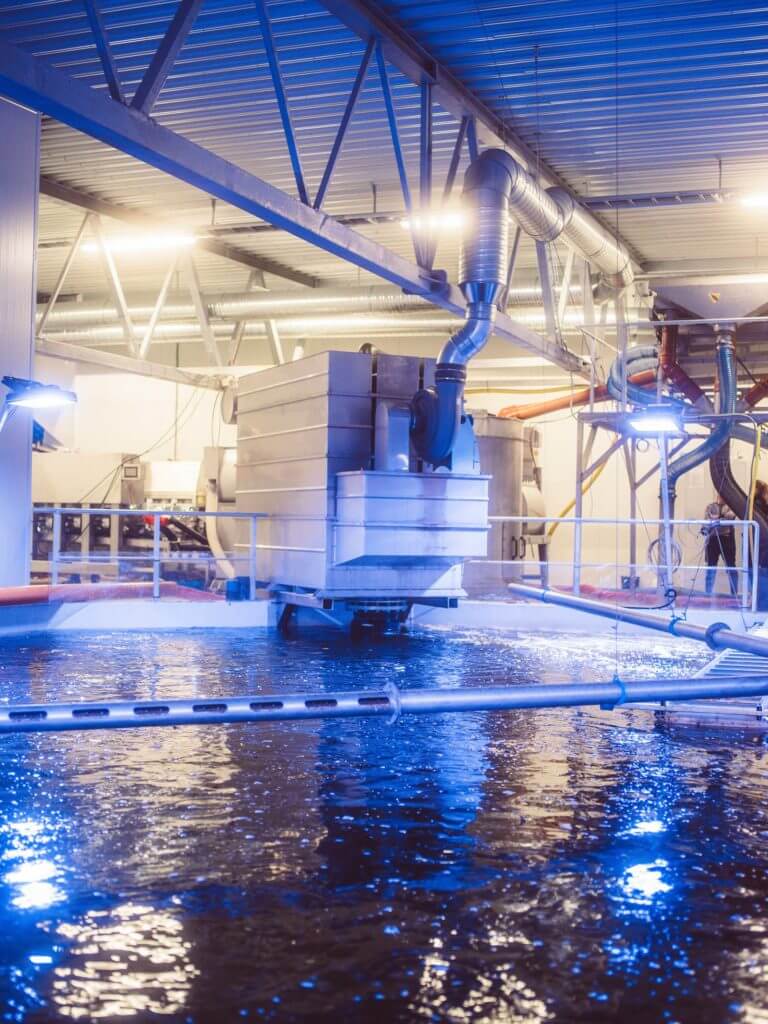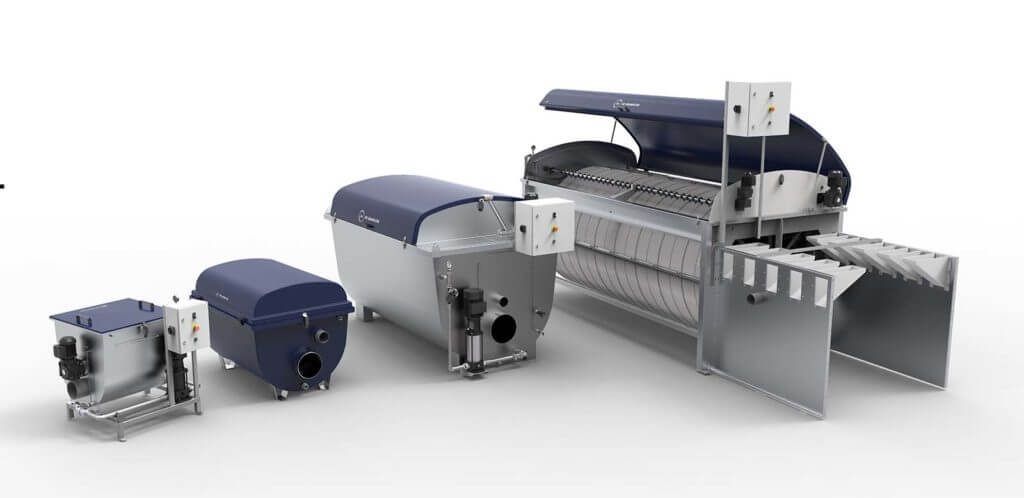 Gentle particle removal with
the right filter
Choosing the right filter is important for keeping good water quality, as well as for minimum of maintenance and operational smoothness.
Our mechanical filters are designed for high performance in aquaculture water treatment systems, where particle (suspended solids) shearing must be maintained at a minimum. Our filters are self-cleaning and require little maintenance.
Good oxygen conditions contributes to
optimal growth
In aquaculture, the most important parameter of all is oxygen. The oxygen need and consumption of fish is a prerequisite for dimensioning the quantity of oxygen to be added, and it has been shown that the growth of fish depends on the oxygen saturation.
The well-known Oxytech oxygen mixer from Sterner provides oxygenation of the entire water flow. Preferably directly to the individual fish tank. This makes it possible to adjust the oxygen level in each tank. The water flow from the mixer will also contribute to the self-cleaning of the tank.
Sterner has installed several hundreds of Oxytech, and constantly focus on optimization of this technology.
We also supply oxygen production units based on oxygen generators. It has been documented that it is possible to reduce oxygen costs by up to 50% using a generator compared to purchasing liquid oxygen.
See product details in our webshop: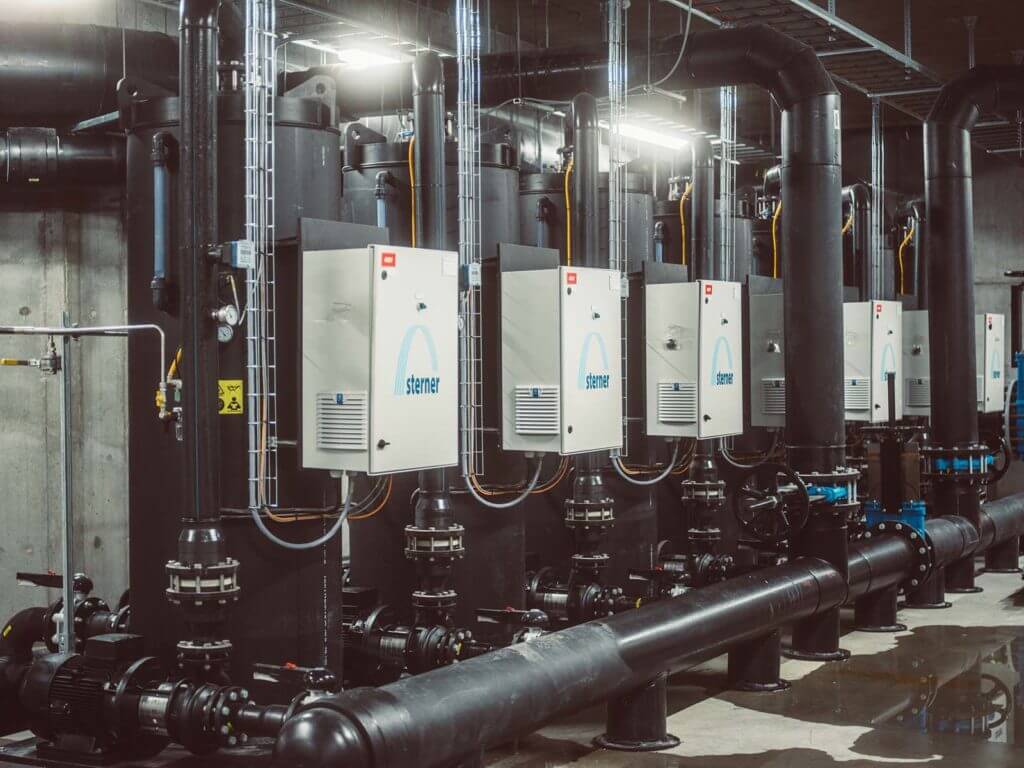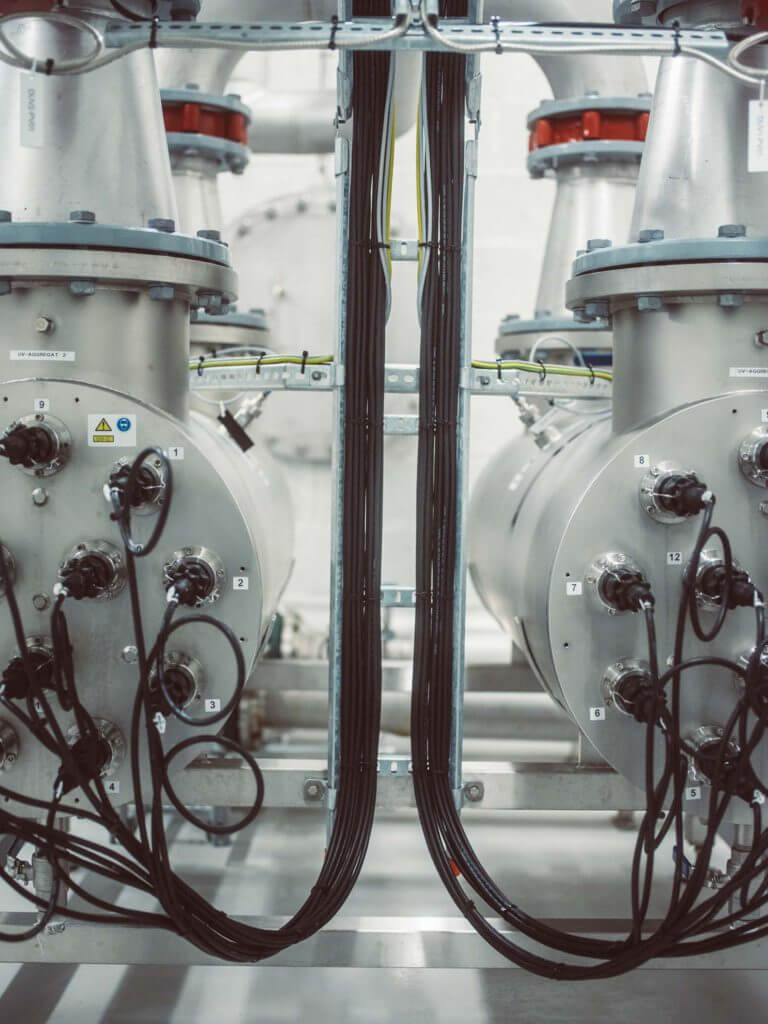 Disinfection of
intake water
Effective disinfection of intake water is important and obligatory to prevent diseases from entering the plant.
The combination of good filtration and a correctly dimensioned disinfection system provides a safe solution against microorganisms. We deliver complete solutions based on ozone and UV, depending on the type of water and its use.
Our process engineers will serve you with a tailor-made solution, serving your needs in the best way.
To ensure that water quality is maintained at an optimum level, it is important to monitor key parameters in the water. Sterner offer a wide range of monitoring instrumentation and associated spare parts.
In our webshop, you will find an overview of the various measuring instruments and required spare parts for these.