Sterner

Flow-through system
Flow-through system with focus on
water quality
If there is an abundance of water available at the source, a flow-through system may be the the better choice. Historically, flow-through systems has been the most common in hatchery production. The main difference to RAS is obvious, there is no re-use of water, and so the entire water volume is exchanged continuously.
A flow-through system is simpler and often requires lower Investments. Moreoften it can be easier to operate as there are fewer components and less equipment to deal with. However, Sterner continues it's design focus on the following, ensuring an optimal system with optimal water quality:
By following these principles we are able to optimise the design, and ensure the best choices for automation, mechanical components and hydraulics.
Read more about why water quality is the key to success with fish farming here.
By doing a fundamental analysis of functions and following meticulous design phases, we take on a proactive design strategy. In this way we prevent problems from occurring instead of having to remedy.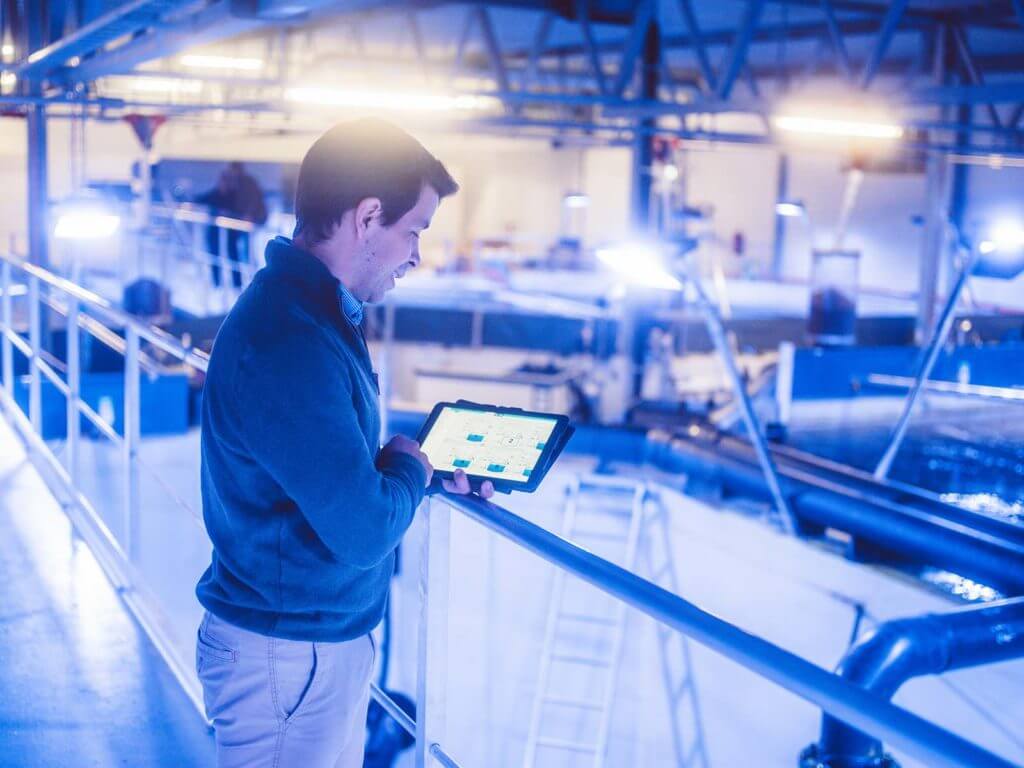 Technology with
climate, environment and the future

in focus
We continuously improve the facility design to be sustainable and a part of the circular economy. In addition to being energy-saving, we collect the sludge from the plant in a special drying process. The process ensures that the sludge keeps it important nutrients, and the dried product is today used as fertiliser in agriculture in Norway.
In addition, we deliver a unique technology for the development of biogas from fish sludge, where the process is self-driven on energy and the surplus energy can go back to the plant.
All facilities have individual starting points. Therefore
we tailor each solution to meet customers needs
We carefully go through the design phase before building the system. We identify and design to preventing potential problems that may occur, rather than having to remedy them later in the process. Therefore we first carry out a comprehensive and thorough design and engineering phase. In this way we ensure that our customers will receive the genuine Sterner quality in each part.
Our team consists of people with a broad expertise both in aquaculture and the process industry, and we often work as a team across markets to ensure that our customers always get solutions that are reliable and perform well.