Profitable RAS through
water quality and fish welfare
A SternerRAS takes care of your fish. RAS is short for Recirculating Aquaculture System, and is built to be a safe and effective environment for fish farming. Furthermore, with a Sterner RAS system you will not have a waste problem. The waste is separated from the water and processed into a dried product that will work as an Agricultural fertiliser.
In any RAS system it is crucial to maintain Optimal water quality at all times, for the fish to stay healthy and grow well. With optimal water quality, the fish will perform at its best. This results in a low FCR value, optimum growth, low mortality and excellent survival upon transfer to sea.
At Sterner, we work according to three main principles:
By following these principles we are able to optimise the design, and ensure the best choices for automation, mechanical components and  hydraulics.
Read more about why water quality is the key to success with RAS here.
By doing a fundamental analysis of functions and following meticulous design phases, we take on a proactive design strategy.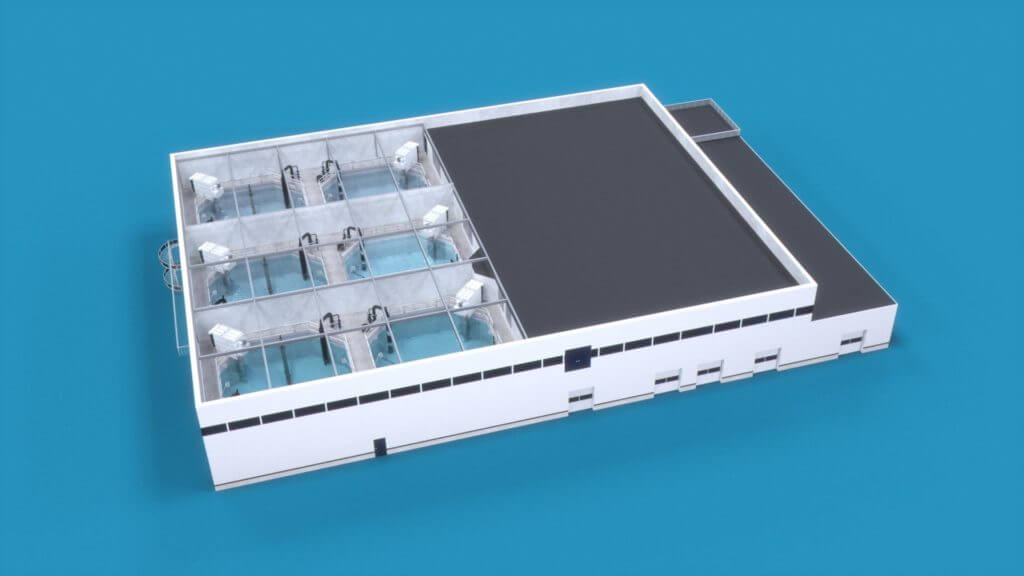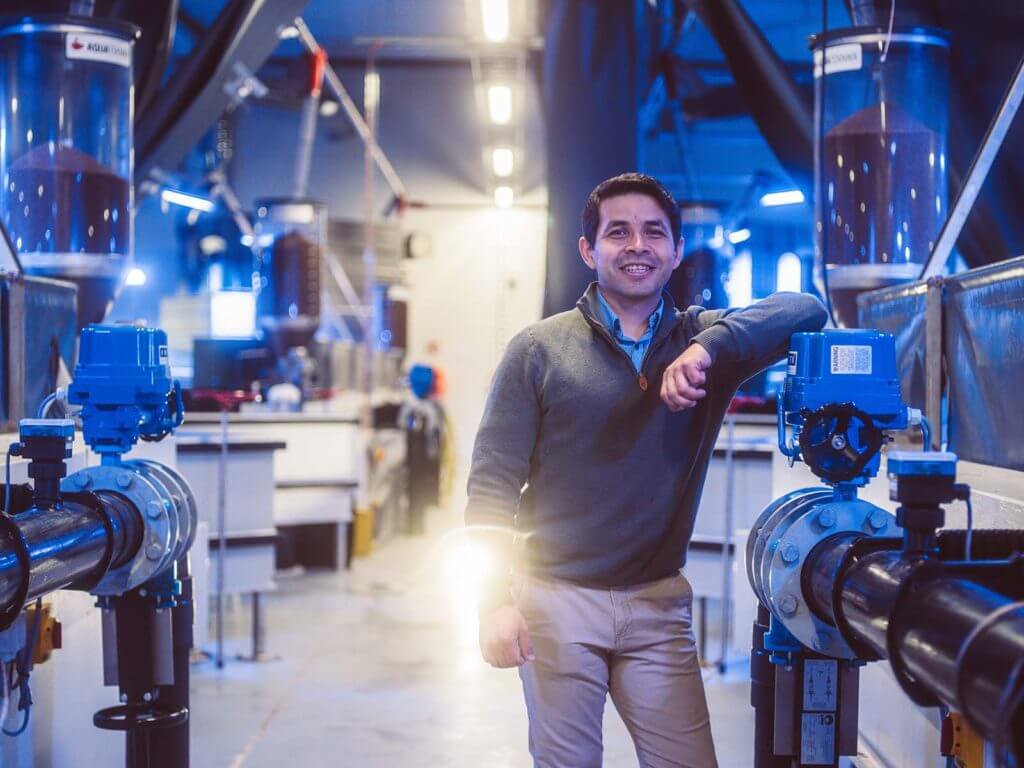 A unique biofilter with
low energy consumption
Energy efficiency has always been a strong side of our design of RAS systems. At the lowest possible energy consumption, the profitability of the plant will be at its best.
To achieve this we have developed a biofilter that needs 70-80% less energy than traditional filters. It is also space-saving, it needs only a quarter of the space of traditional biofilters to do the same job.
RAS with
climate, environment and the future

in focus
We continuously improve the RAS design to be sustainable and a part of the circular economy. In addition to being energy-saving, we collect the sludge from the plant in a special drying process. The process ensures that the sludge keeps it important nutrients, and the dried product is today used as fertiliser in agriculture in Norway.
In addition, we deliver a unique technology for the development of biogas from fish sludge, where the process is self-driven on energy and the surplus energy can go back to the plant.
We have developed a modular design for RAS plants. The design is based on our experience in water quality treatment combined with the well-known Sterner quality.
Its design is based on hydraulic principles and optimum pipe design, which ensures a minimum risk of sludge accumulating and H2S formation.
Sterner's Module design is based on the «plug and play» principle. The modules are extremely compact and need little energy.
All facilities have individual starting points. Therefore
we tailor each solution to meet customers needs
We carefully go through the design phase before building the system. We identify and design to preventing potential problems that may occur, rather than having to remedy them later in the process. Therefore we first carry out a comprehensive and thorough design and engineering phase. In this way we ensure that our customers will receive the genuine Sterner quality in each part.
Our team consists of people with a broad expertise both in aquaculture and the process industry, and we often work as a team across markets to ensure that our customers always get solutions that are reliable and perform well.