Expansion of Vatne waterworks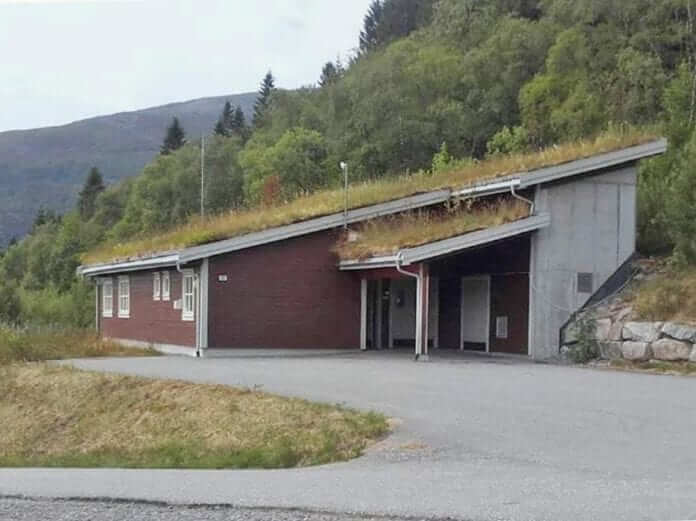 Ålesund municipality has nominated Sterner for the expansion of Vatne waterworks
Ålesund Municipality is adding an extra hygienic barrier to Vatne waterworks by adding ozone treatment. The raw water is of stable quality and the experience with ozone in water treatment from the past is good.
The experience from the past, especially in the old Haram municipality (now part of Ålesund), was given weight.
Sterner's AquaZone process with ozone dosage, biofilter and UV disinfection was chosen.
3000 inhabitants
Vatne Vannverk delivers drinking water to approx. 3000 people, is located 40 km east of Ålesund, and supplies Vatne / Tennfjord and Hellestranda. In addition, Vatne supplies subscribers connected to the Grystastranda waterworks in a mutual reserve arrangement.
Extra hygienic barrier
Today Vatne Vannverk is based on disinfection with UV, this because the water quality is good and that the water source previously was considered a hygienic barrier. Following new regulations and after having carried out a ROS analysis, it has been clear that an additional hygienic barrier was necessary.
"The water source to Vatne is Ulvestadvatnet, which over the years has had a gradual increase in colour. However, this has flattened out a bit," according to department manager for water in the Inner and North, Camilla Waagbø Nilsen.
AquaZone processes
Sterner's AquaZone process consists of a thorough water purification and two disinfection steps. The result is a clean, tasty water that is safe to drink. The process is chemical-free and provides low emissions of greenhouse gases.
First, the water is disinfected with ozone, which in addition to disinfecting also breaks up the organic content. In the next step, the water is cleaned in a biological filter, which also captures compounds that can give bad taste. Finally, before the water is sent out on the pipe network, it is disinfected with UV light.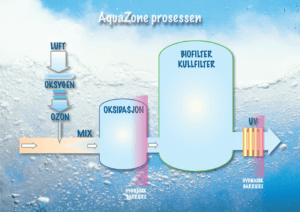 Good experience
The good experiences with ozone and bioreactor at Brattvåg Waterworks, which is somewhat larger than Vatne, and which has soon been in operation for 10 years, was important.
" We considered other processes, but wanted a process that also includes colour removal. This is to take into account any increase in colour in the future. By choosing the same process as in Brattvåg waterworks, we can also benefit from their experiences in operation," Waagbø Nilsen tells.
Sterner AS is very proud to have won this contract in hard competition, and looks forward to doing a good job on this.