Strives to find new sustainable solutions for handling slugde at SalMar's new Senja smolt plant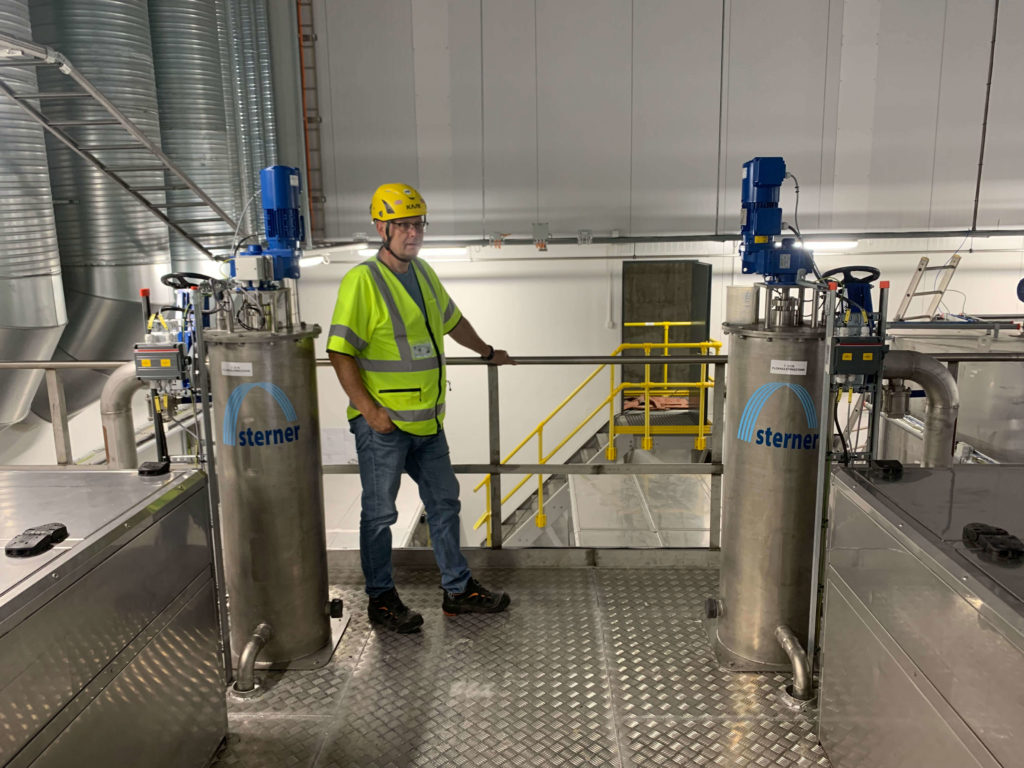 Photo: SalMar.
SalMar have recently expanded their Senja operation at Gjøvika by more than 17 000 m2. This new smolt facility has an expected production of 3 600 tons, this is in addition to the existing facility (Senja 1) producing 2 200 tons of smolt per annum. 
Significant sludge production
The facility is expected to treat sludge from 5 800 tons of feed annually. Stein Roar Ernstsen at SalMar Senja, is very clear over the fact that the sludge has to be viewed as more than just waste.
'Sludge from aquaculture systems is an important resource for other sectors of society.  It is therefore our focus to protect and secure the sludge with this understanding.'
Good experience
The SalMar smolt facility at Senja has positive experience with the sludge system supplied by Sterner from Senja 1. They have chosen to invest in its expansion in order to be able to handle the sludge from the new facility.
'Sterner has a profile which fits our values. They are the only company treating sludge in a way that allows the sludge to retain the nutrients necessary in fertilizer production for Norwegian agriculture.  This means that we can deliver raw fertilizer to our home market to our advantage. This contributes to a significant reduction of the climatic footprint from the facility.  We are also experiencing interest from other parties for the application of treated sludge in various other areas. This is opening the use of the sludge in several regional projects.' Says Ernstsen.
Aquaculture sludge for cement production
A well-known use of fish sludge is as a fertilizer ingredient or product, but not a lot of people know about the use of aquaculture sludge in the production of cement.
Norcem is one of Norways largest producers of cement and cement based products. The cement branch uses significant amounts of fossil fuel in its production processes. Robert Eliassen, leader for sludge treatment and biogas in Sterner, talks about the potential cooperation between the Norcem factory at Kjøpsvik and sludge producers.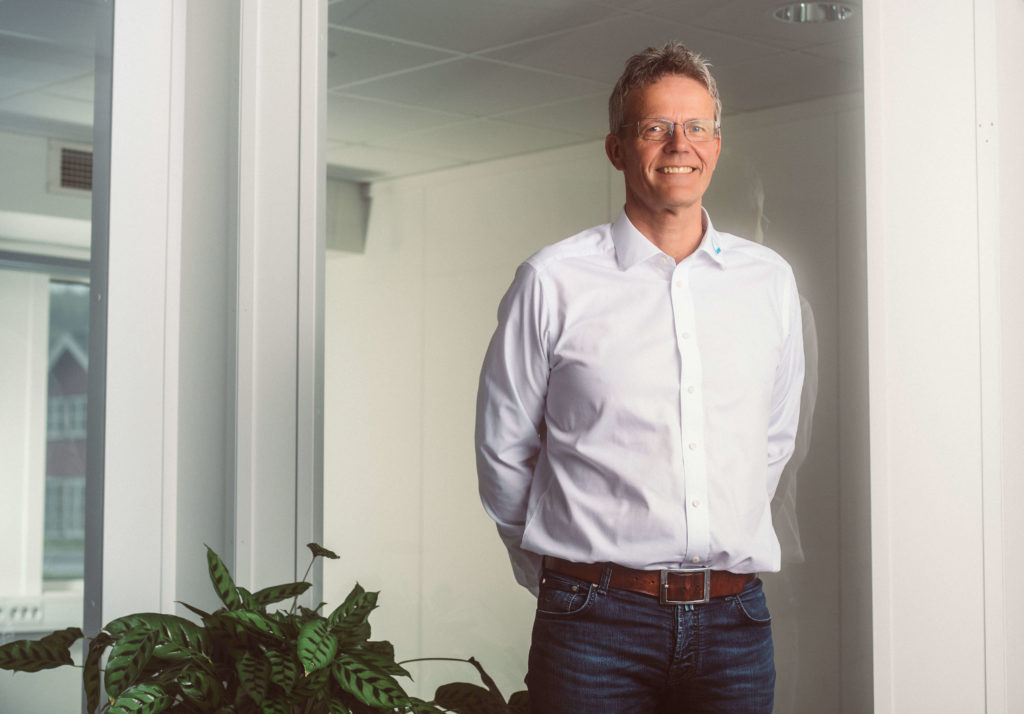 'There is no doubt that sludge is a resource, and we continually observe new solutions that open up local exploitation of what has previously observed as a waste product. The dialogue we currently have with Norcem at Kjøpsvik is very interesting.  They can use the sludge as a fuel source in their production process.  This not only opens new doors to varying applications for dried fish sludge, but also reduces the CO2 discharge of the cement production process.'
If questions, please contact: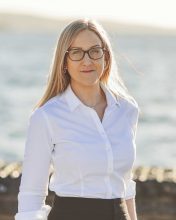 Marketing and communications manager
Briefly about Sterner
Norwegian group that specializes in technology for water purification and water treatment
The group has a leading position in Norway within RAS facilities and wellboat technology, as well as within purification of drinking- and wastewater.
The parent company Sterner Group AS, owns the companies Sterner AS, Sterner Seafood AS, Sterner Solutions AS og Sterner Egypt AS. Total turnover in 2020 was NOK 156 million.
Sterner was established in 1990, and in 1993 Bjarne Pettersen came in as co-owner and sole employee. Today, the Sterner Group has over 80 employees and has operations in the Norwegian regions Ski, Grenland, Bergen and Leknes in Northern Norway.
Strives to find new sustainable solutions for handling slugde at SalMar's new Senja smolt plant