Sterner's hybrid sludge treatment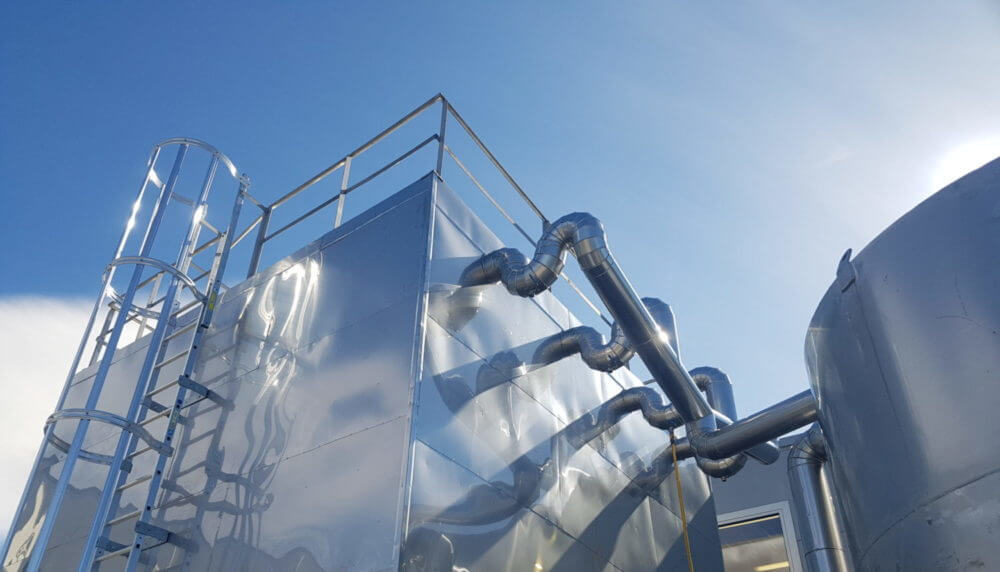 A solution that produces enough energy to run the entire sludge treatment – and even more so!
The sludge team at Sterner works continuously with the development of efficient, innovative and sustainable solutions for sludge treatment.
Sterner's sludge team has developed a unique hybrid solution in sludge treatment. The process itself generates energy enough to supply both the electricity and heat needed to run the sludge treatment itself, and even provide a surplus of energy. The end product from the sludge can be used as a fertiliser ingredient.
Sustainable profit-wise, and a friendly to the environment!

A Sterner Hybrid solution contains three parts:
Sludge preparation (common to both ABR and MAT)
ABR Biogas (Biogas process with anaerobic baffle reactor)
MAT (Mechanical Dewatering and Drying)

The system is designed to be self-sufficient in heat energy and generating a surplus of 50-70% of the electricity produced. The electricity production is handled by CHP units, feeding on the biogas from the ABR process.
The bio-residue from the ABR process is dried in the MAT process, and the end product from the MAT process can be processed further, as part of Sterner's service on the disposal of dried sludge for use as a fertiliser ingredient. Continuous work is being done to develop the process for recovering as much nitrogen as possible from the bio-residue itself.
The hybrid process is best suite for projects that have a large volume* of feeding and production volume.
The system is built as modules:
Sludge preparation can be expanded in modules
The ABR process can be expanded in modules
The MAT process can be expanded in modules

A CHP generator is placed in a container (40 feet) with room for up to 3 CHP generators (CHP generator: 30% electricity and 50% heat, that is 65 kW + 110 kW per gas turbine).
15 years financing
Our goal is to support our customers as far as we can, and so we offer a financing service for large projects. Through this service can offer complete operation and lease agreement, running for 15 years. With such an agreement, all costs for the customer will be limited to a monthly expense on the hybrid plant. Maintenance is handled by Sterner through a third party agreement.
*Our development work has also resulted in progress for small and medium-sized facilities
– contact us for a non-binding interview and process review.